NISSAN GU PATROL
80 LITRE AUXILIARY LONG RANGE FUEL TANK
The Brown Davis Nissan Patrol 80lt long range fuel tank is a direct replacement for the GU front sub fuel tank. It utilises the vehicles standard pump and fuel system with no modifications for an easy swap over. The mid mount location of the sub tank is also good for vehicle mass distribution.
The GU Patrol has gained a great reputation as one of the best outback tourers on the market. Adding the extra 48lt of fuel makes it able to conquer the longest journeys this country has to offer.
NOTE: (GU ONLY)  The NPGUA2 front sub tank replacement can also be installed alongside the Brown Davis 148lt rear replacement long range fuel tank (NPGUR1).
PART NUMBER: NPGUA2
NPGUA2-50 (50MM BODY LIFT)
NPGUA3 (4.8L PETROL MODELS) 
TANK TYPE: AUXILIARY
CAPACITY:80 LITRE
FILLER POINT:STANDARD
FUEL SUPPLY METHOD: STANDARD
TANK LOCATION: REPLACES 32L SUB TANK
FITTING TIME: 2 hour/s
Key features of the Nissan Patrol Replacement Long Range Fuel Tank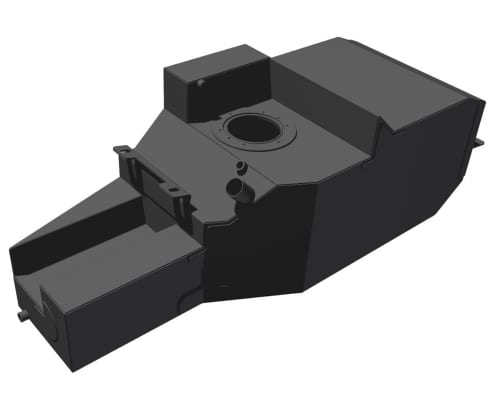 1
Internal baffling system to prevent fuel slosh and strengthen tank structure
2
Gusseted brackets with double thickness pads to spread tank mounting loads
3
Fuel pump sender flange designed to re-use vehicles original equipment
4
filler tube, connects to vehicles original filling point
5
Fast fill breather for rapid filling and to reduce bowser shut off (works with fast fill)
6
Drain plug- for draining bad fuel
Step by Step DIY instructions supplied
The Brown Davis Ford Ranger tank comes with step by step instructions that walk you through every step of the install.
Standard vehicles features
For total peace of mind Brown Davis offers a 3 year warranty on all its fuel tanks. With an Australia wide network built over the 30+ years in the industry, you can go away on your longest journey knowing you will have full support with any issues.

Check out our Range of Products for the Nissan Patrol
Now available to purchase online
Inquire about this product